Posted on
By Fabfourfashion Bloggers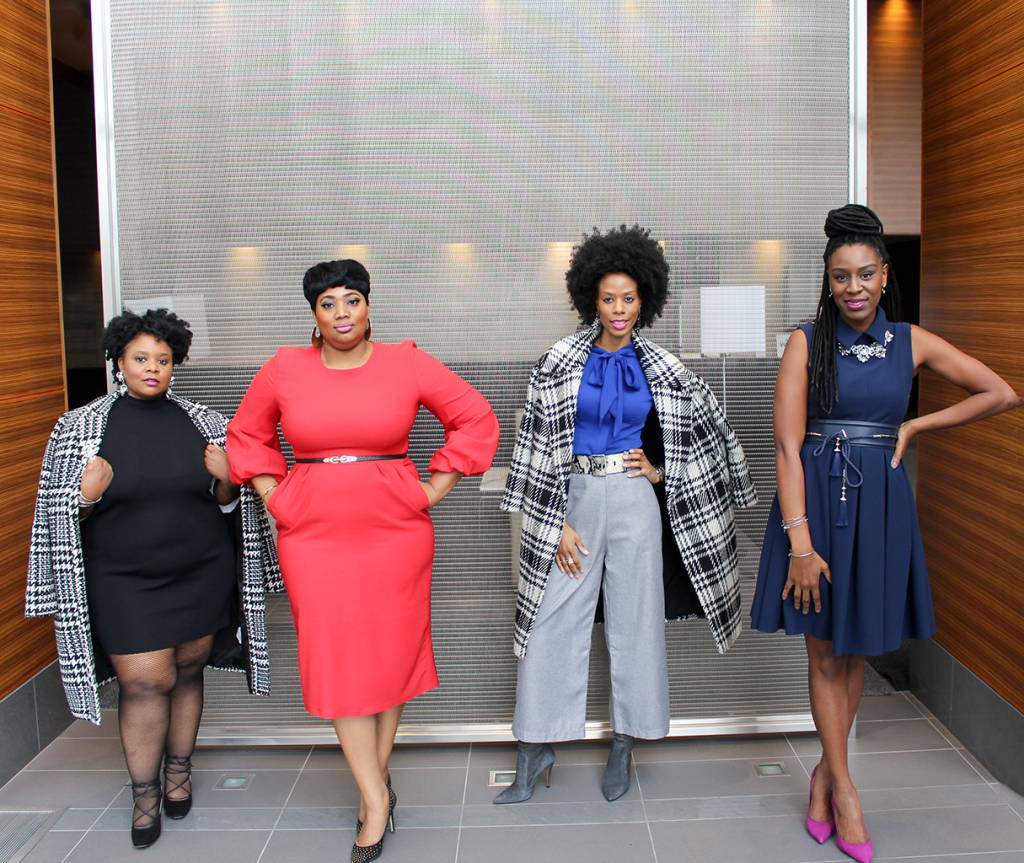 For the second time this year, the gorgeous Fabfourfashion bloggers found amazing pieces that fit each of their own unique styles and sizes! At Ziza Boutique, we truly cater to every woman with discerning taste!
Leslie's Look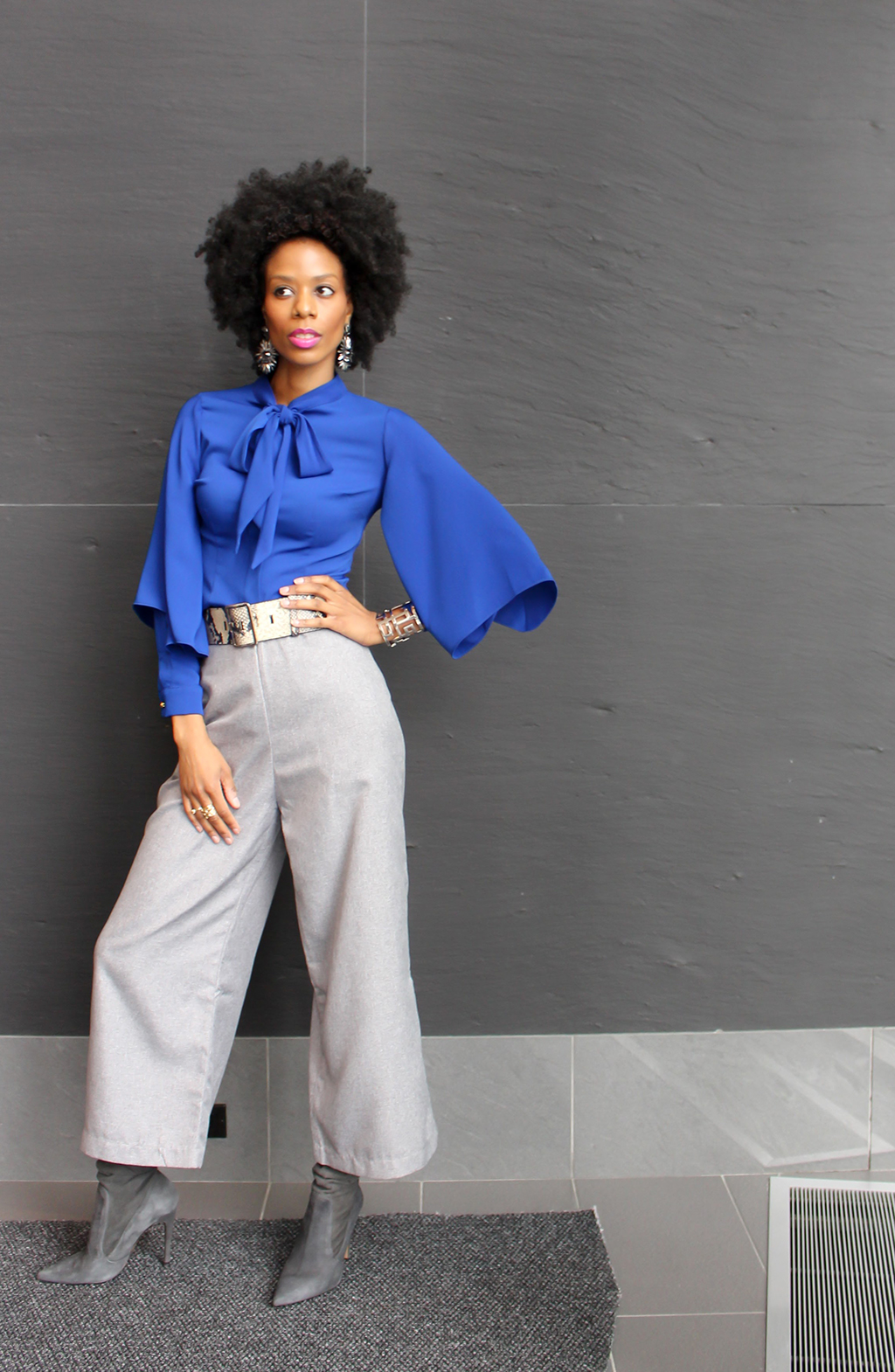 Get your Bernadette Pants for only $99.99
Get your Anna Blouse for only $99.99
The "sexy secretary" cobalt blue tie neck blouse has a little funk to it with the voluminous sleeves but still caters to a corporate environment. The colour catches their attention, so you can hit 'em with that innovative idea, that risky venture or even get them to buy in to a new way to do business.
The culottes are perfect for us tall girls. You never have to worry about hemming, they're supposed to be short!lol This classic grey colour is brought to life with it's wide leg style and when combined with this funky snake print belt and bold blouse is killa! Who said conservative needed to be boring?
Judy's Look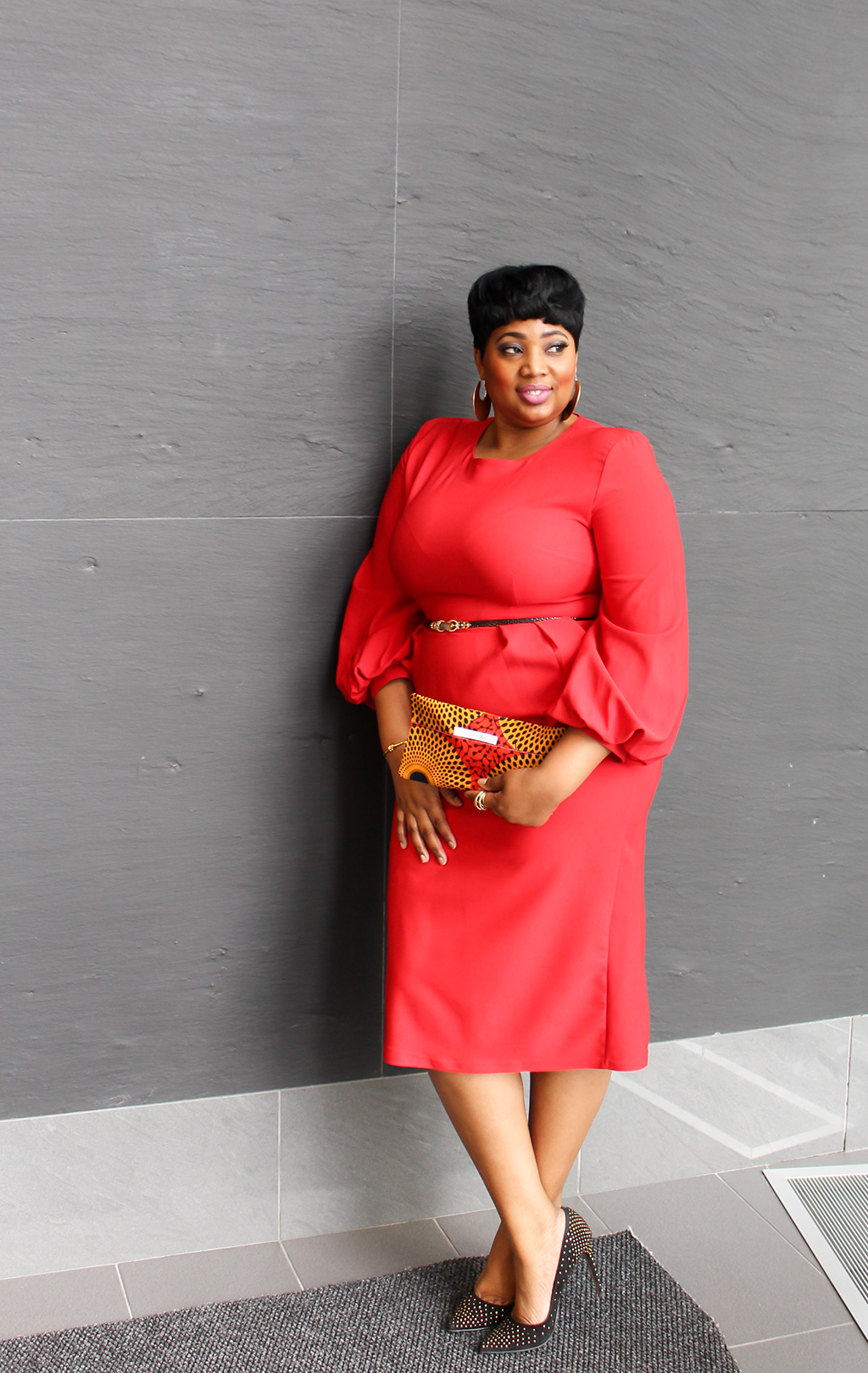 Get your Jade dress for only $99.99
Going to Ziza Boutique is always a fun adventure, you never know what great gems you might find there. On our latest trip I found this red dress which I'm obsessed with.
The dress is the dress of all dresses lol, I never really dived too much into red coloured clothing, but thanks to Ziza Boutique I'm sold. I recently wore a stunning red jumper also from Ziza boutique, see previous post for details here.
This fabulous red dress is called the Jade dress and its perfect for work, corporate events or other social functions. You name it, and this is the dress. This dress is fitted and knee length, with a belt which helps accentuate the smallest part of my body which is my waist.
The best part of the dress is the sleeves. Yes honey the sleeves are puffy which takes this dress to the next level of slaying.
Nancy's Look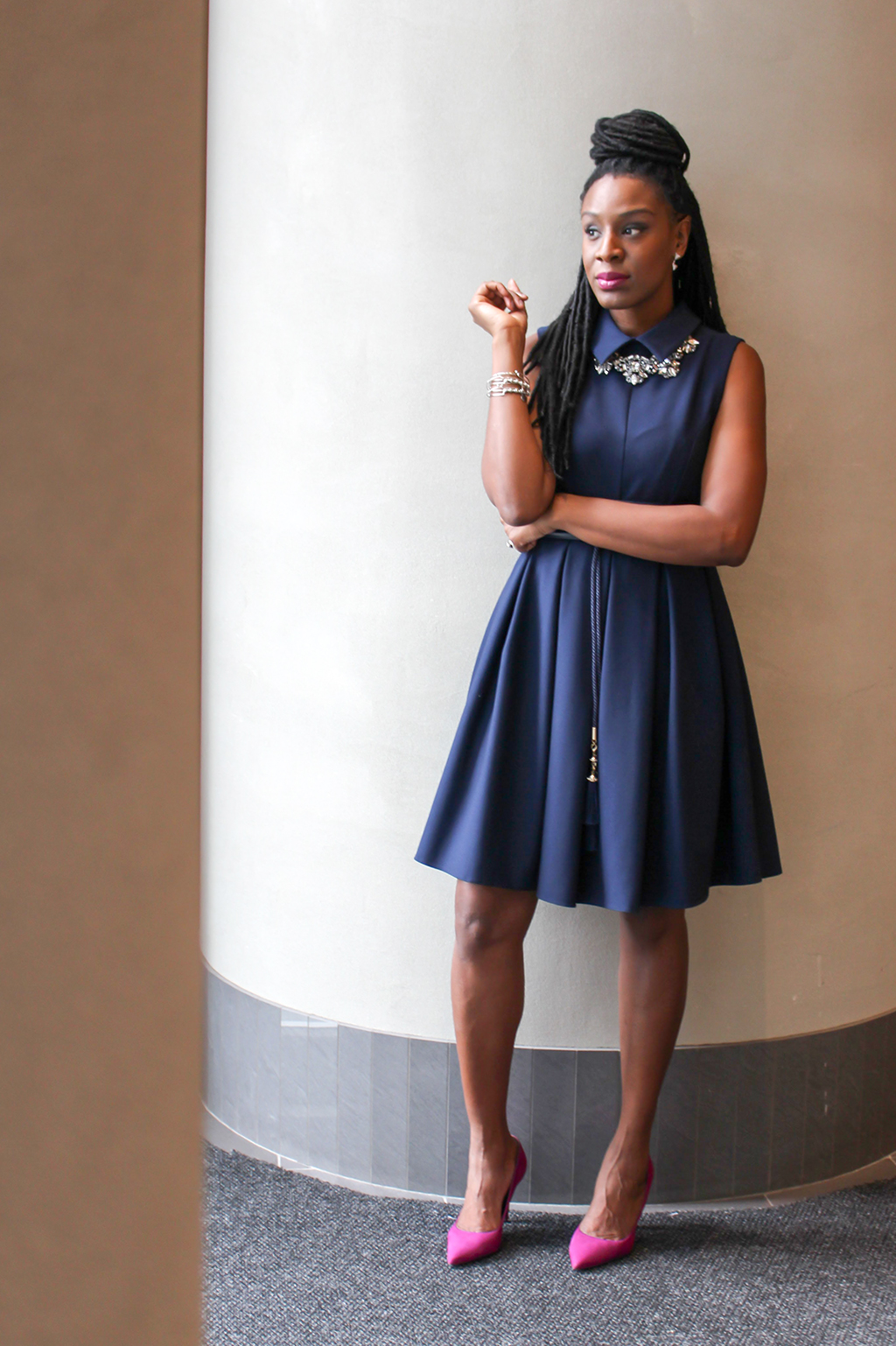 Get your Bronwyn Dress for only $119.99
Get your Butterfly Ice Crystal Silver Choker Necklace for only $149.99
This dress has the classic fit and flare silhouette that is sure to add curves right where you want them. The pleated bottom adds volume while being a nice twist. Also, the dress comes with the fantastic belt that further accentuates my waist.
And when you say "pointed flat collar", I say, "find a beautiful necklace to accentuate it!". So if you're wired like me, you'll be happy to know that gorgeous necklaces – like the one that I'm wearing – is also available at Ziza Boutique! Talk about a one stop shop.
Gail's Look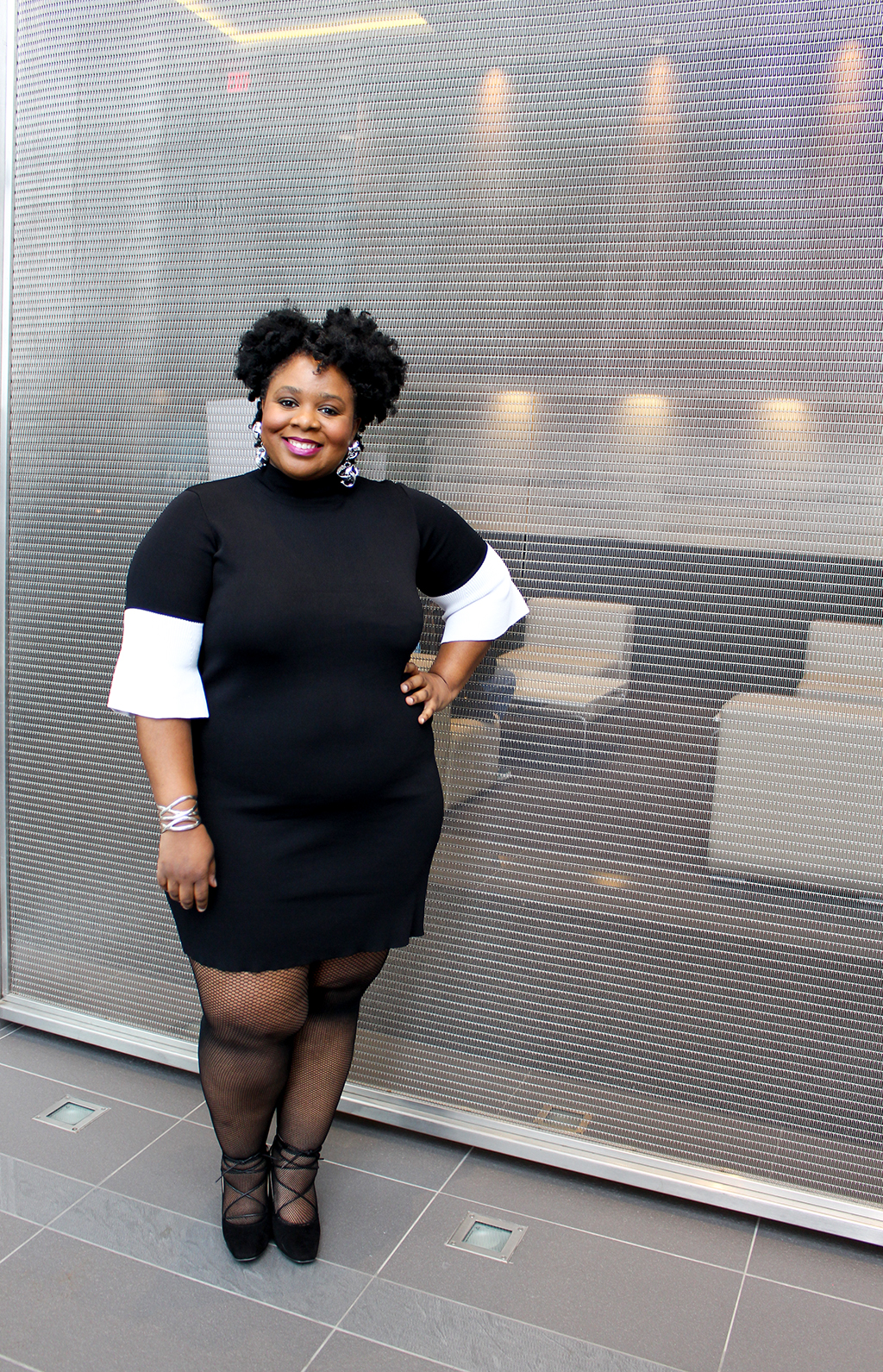 Get your One Size Diem dress for only $89.99
Get your Amber shoes for only $64.99
This one size fits all mini dress from Ziza boutique is the cat's meow. This light weight dress is super comfy, features bell sleeves and is quite versatile which is as you all know a big plus for me. One could wear it with faux leather pants, over the knee boots or as I've done here with these fishnet stockings!
The icing on the cake of this look are these black block heeled shoes that are also from Ziza boutique. The shoes feature a zip up closure at the back and lace up in the front.