Posted on
By Fabfourfashion Bloggers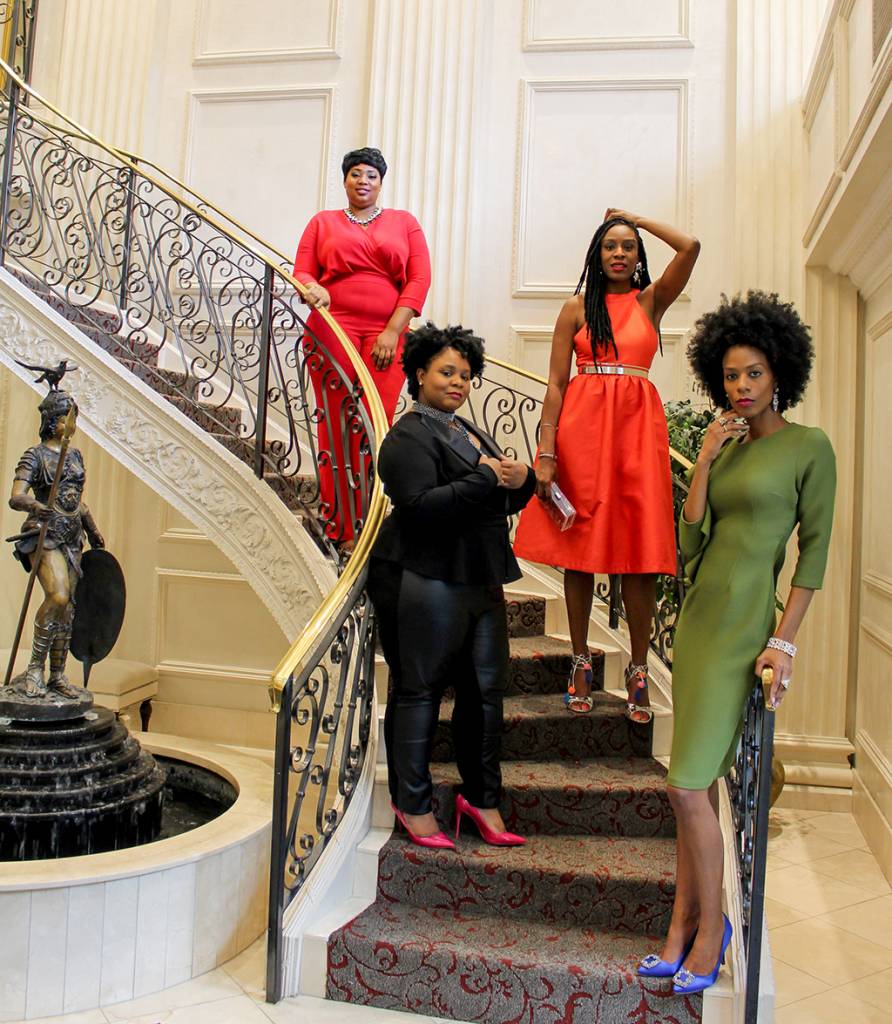 The fabulous fabfourfashion bloggers discuss their favourite holiday party looks. Judy chose our red hot Bexley Jumpsuit and Leslie featured our stunning Adriana dress!
Judy's Look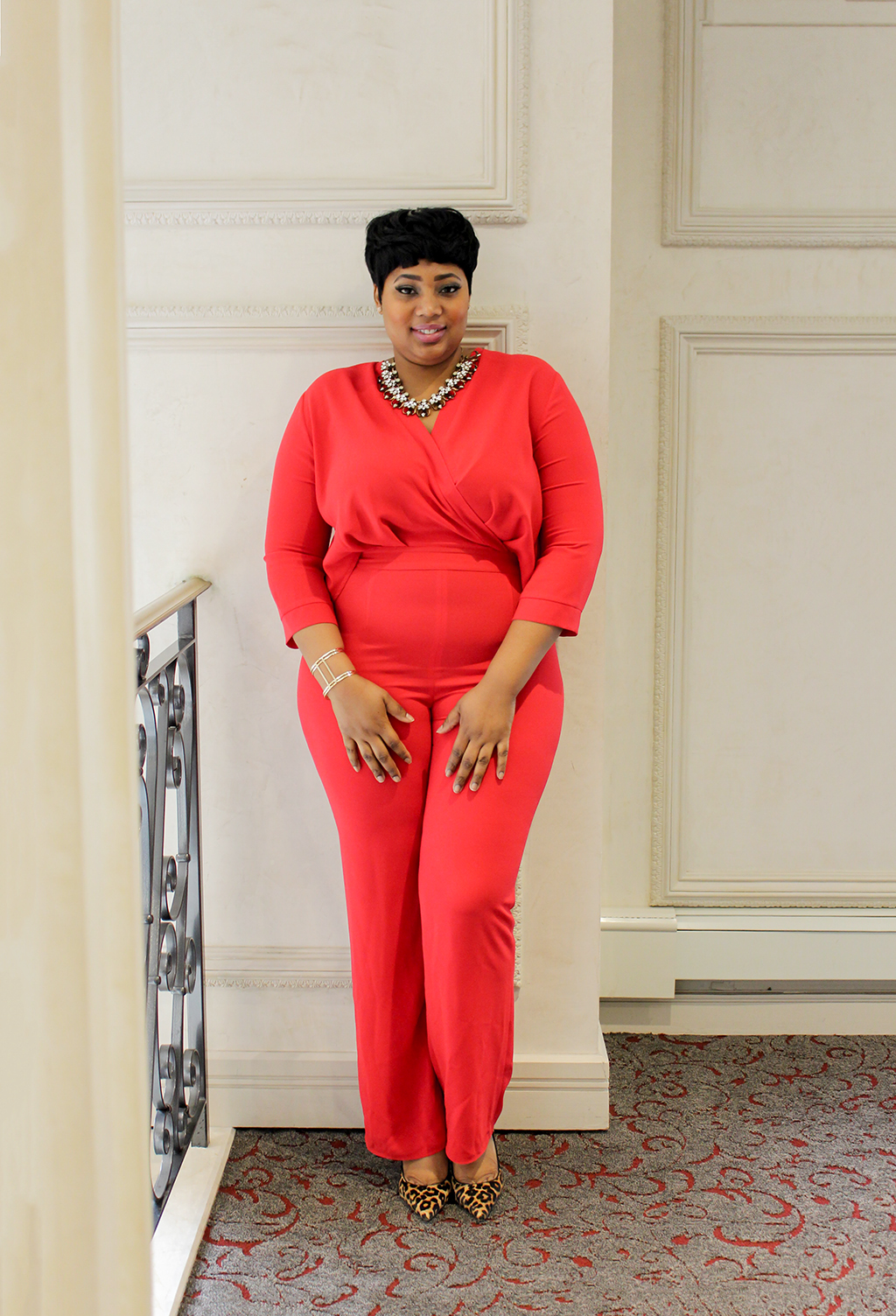 Buy your Bexley Jumpsuit for only $139.99
The holiday season is here and with that another office party is around the corner. Every year my work throws amazing glamorous, banquet hall parties and every year I need to bring it in style.
This year I went for simple, elegant and cute with a vibrant red jumper that I found at Ziza Boutique, located in Oakville, Ontario and they have an on-line site and can ship everywhere.
My curvy and plus sisters this one is for you and it's also available in black!
This red jumper screams holiday jingle bells all the way, with a fitted bottom to accentuate my curves. I love the loose top portion which allows me to indulge in extra appetizers and drinks without feeling too snug lol.
Last but not least, the back of the jumper has an exposed zipper, which from the back gives you the illusion of it being 2 pieces.
Leslie's Look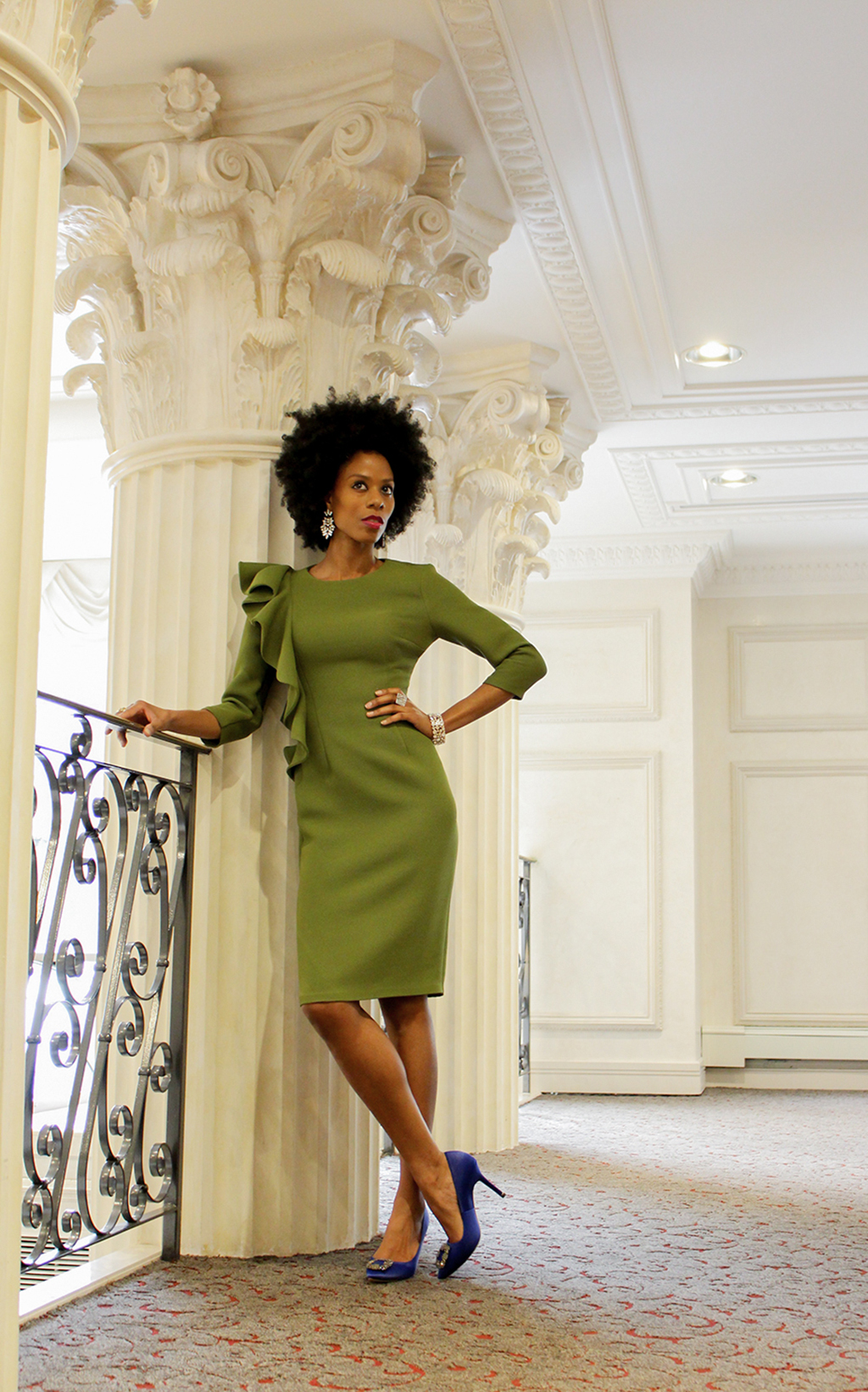 Buy your Adriana Dress for only $99.99
I simply LOVE this dress I picked up at Ziza Boutique. The colour is what first caught my eye and the style made me have to have it! It has the perfect amount of funky with the cool frill detail and the classic fit is perfect to highlight my figure.
Now, let me tell you about these shoes!!!! Shoes can make or break a party night right? If your feet hurt, you will become a party pooper. These gorgeous blue babies, again from Ziza Boutique, made my breath catch in my throat when I first laid eyes on them! I tried to play it cool, but the girls could tell, it was love at first sight!